Speed dating. In person/online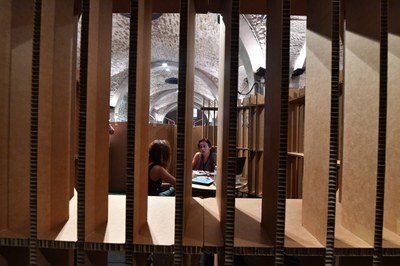 Fira Mediterrània hosts a series of quick meetings between experts from the performing arts and music sector and any artists and delegates wanting to make direct contact with a view to taking part in shows and events.
A group of delegates become consultants, giving advice to artists about how to get onto the programme at performance venues, festivals and other initiatives beyond Catalan borders, or at other arts fairs.
Speed meeting sessions will be in person (6, 7 and 8 October AreaPRO / Taverna de la Fira)